What is a Surplus Line Broker Bond?
Posted by

EVERYBOND Surety & Insurance Solutions

on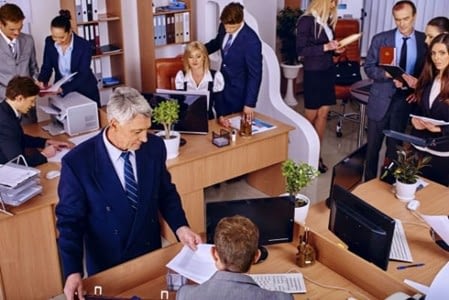 The Ultimate Guide to Surplus Line Broker Bonds in California – $50,000.00
In the intricate world of insurance, Surplus Line Brokers play a vital role in connecting clients with insurance coverage that falls outside the purview of traditional insurers. The California Department of Insurance (CDI) mandates a Surplus Line Broker Bond worth $50,000.00 to ensure that these brokers operate ethically and responsibly. In this comprehensive guide, we'll delve into the details of what this bond is, why it's essential, and how it benefits both brokers and their clients.
What is a Surplus Line Broker Bond?
A Surplus Line Broker Bond is a financial guarantee that surplus line brokers operating in California must obtain to comply with state regulations. It serves as a form of protection for the clients and the state, ensuring that brokers adhere to ethical and professional standards when conducting surplus line transactions.
Why is it Required by the CDI?
The California Department of Insurance imposes this requirement to safeguard the interests of consumers and maintain the integrity of the insurance market. By obtaining a Surplus Line Broker Bond, brokers demonstrate their commitment to ethical practices, financial responsibility, and compliance with state laws and regulations.
The Role of the California Department of Insurance, Producer Licensing Bureau
The CDI's Producer Licensing Bureau is responsible for overseeing the licensing and regulation of insurance producers, including surplus line brokers, in the state of California. They enforce compliance with state laws and regulations, ensuring that brokers meet the necessary requirements to operate in California's surplus line market.
Benefits of a Surplus Line Broker Bond
Client Protection: The primary benefit of a Surplus Line Broker Bond is the protection it offers to clients. In case a broker engages in fraudulent activities, misappropriates funds, or fails to fulfill their contractual obligations, clients can make a claim against the bond to recover their losses.
Compliance with State Regulations: It's a legal requirement for surplus line brokers to have this bond. By obtaining and maintaining the bond, brokers ensure they remain compliant with California's insurance laws.
Professional Credibility: Holding a Surplus Line Broker Bond demonstrates a broker's commitment to ethical conduct and professional standards. This can enhance their reputation and credibility in the industry, potentially attracting more clients.
Market Access: Having the bond in place allows brokers to participate in the surplus line market, which can be a lucrative niche for those specializing in hard-to-place risks.
Peace of Mind: Brokers can operate with confidence, knowing they have a financial safety net to address any unforeseen liabilities or legal issues that may arise during their business operations.
How to Obtain a Surplus Line Broker Bond
To obtain a Surplus Line Broker Bond in California, brokers must follow these steps:
Choose a Surety Bond Provider: Brokers can select a reputable surety bond provider licensed in California to underwrite their bond.
Application and Underwriting: Brokers will need to complete an application and undergo underwriting. The surety will assess their financial stability and creditworthiness to determine the bond premium.
Bond Premium Payment: The bond premium, typically a percentage of the bond amount ($50,000.00 in this case), must be paid by the broker. The premium can vary based on individual factors.
Bond Issuance: The bond will be issued to the broker once the underwriting process is complete and the premium is paid.
Bond Filing: Brokers must file the bond with the CDI to demonstrate compliance with state regulations.
Bond Renewal: The Surplus Line Broker Bond must be renewed periodically, usually on an annual basis, to maintain compliance.
Contact EVERYBOND: Your Hassle-Free Surety Provider in California
Conclusion
In the dynamic world of insurance, the Surplus Line Broker Bond serves as a critical safeguard for clients and the insurance market in California. It ensures that surplus line brokers operate with integrity and professionalism, upholding the highest standards in the industry. By obtaining and maintaining this bond, brokers can access the lucrative surplus line market, enhance their credibility, and provide peace of mind to their clients. In partnership with the California Department of Insurance, the Surplus Line Broker Bond is a cornerstone of ethical and responsible surplus line brokerage in the state.