California's Secretary of State: $100,000 Immigration Consultant Bond
Posted by

EVERYBOND Surety & Insurance Solutions

on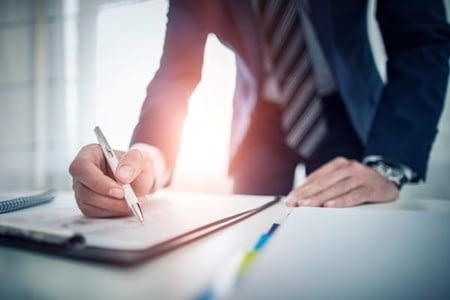 Immigration is a complex and highly regulated field, and immigration consultants play a vital role in helping individuals and businesses navigate the often intricate immigration process. In California, one crucial requirement for immigration consultants is the $100,000 Immigration Consultant Bond, which is mandated by the Secretary of State.
The Immigration Consultant Bond is a financial guarantee that ensures immigration consultants comply with the laws and regulations governing their profession. In California, this bond is required by the Secretary of State to protect the rights and interests of clients seeking immigration consulting services.
Key Details:
Bond Amount: The Immigration Consultant Bond in California is set at $100,000. This substantial amount is a testament to the state's commitment to safeguarding the interests of clients in immigration matters.
Purpose: The primary purpose of this bond is to provide financial compensation to clients who may suffer losses due to the unethical or illegal actions of immigration consultants. It serves as a safety net, ensuring that clients have recourse in case of malpractice.
Regulatory Authority: The bond is regulated by the California Secretary of State, the government agency responsible for overseeing immigration consultants and protecting the public from fraud and misconduct.
Why Is the Immigration Consultant Bond Important?
Consumer Protection: The bond is a powerful tool for protecting the rights and interests of consumers. It ensures that clients have a means of seeking compensation if they are harmed by an immigration consultant's actions, such as providing fraudulent information or engaging in unethical practices.
Legal Compliance: Practicing immigration consulting without the required bond is illegal in California. Immigration consultants must maintain compliance with the law, and having the bond in place is a fundamental requirement.
Professionalism: By requiring the $100,000 bond, the state encourages professionalism and ethical behavior within the immigration consulting industry. It establishes a high standard of conduct for consultants, fostering trust between clients and practitioners.
Peace of Mind: Clients can approach immigration consultants with confidence, knowing that there is a financial safeguard in place. This peace of mind is invaluable when dealing with complex immigration matters that can have life-altering consequences.
How to Obtain an Immigration Consultant Bond
Obtaining the Immigration Consultant Bond is a crucial step for anyone seeking to practice immigration consulting in California. Here's a simplified guide on how to acquire the bond:
Choose a Bond Provider: Start by selecting a reputable bond provider or surety company. Ensure they are licensed to issue bonds in California.
Application Process: You will need to complete an application, providing details about your immigration consulting business. The bond provider may also request financial information.
Underwriting: The bond provider will assess your application and financial standing to determine the cost of the bond, which is typically a small percentage of the bond amount.
Bond Purchase: Once approved, you will need to pay the bond premium, which can vary based on your creditworthiness. After payment, the bond will be issued in your name.
Filing with the Secretary of State: Finally, file the bond with the California Secretary of State as part of the licensing process for immigration consultants.
Contact EVERYBOND: Your Hassle-Free Surety Provider in California
The $100,000 Immigration Consultant Bond in California is a vital component of the state's efforts to protect consumers and uphold the integrity of the immigration consulting industry. For immigration consultants, obtaining and maintaining this bond is not only a legal requirement but also a demonstration of their commitment to ethical and professional practice. By adhering to these regulations, immigration consultants can build trust with their clients and contribute to a more transparent and accountable immigration system in the state.